Main Track Liquor Cafe: Your One-Stop Cafe for Drinks and More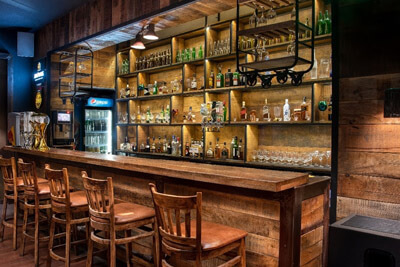 Main Track Liquor Cafe is a one-stop shop for beverages, food, and more in downtown Weyburn's centre. The Main Track Liquor Cafe will help you choose your preferred bottle of wine or a specialty craft brew.
For starters, whether you're having a drink at the bar or sitting down for a meal, the café ambiance makes it a terrific location to hang out and unwind with friends.
What Distinguishes Main Track Liquor Cafe From Other Liquor Shops?
But Main Track Liquor Cafe provides more than just alcoholic beverages; it also sells gourmet chocolates and artisanal cheeses. The cafe's menu also has a range of choices if you're hungry, ranging from salads and sandwiches to heartier fare like spaghetti and steak.
Of course, the extensive selection of beverages at main track liquor cafe is its major draw. There is something for every taste and occasion, ranging from traditional wines and spirits to regional artisan beers and ciders. And if you're unsure what to order, the experienced staff is more than willing to provide suggestions and direct you toward your next favorite beverage.
In conclusion, anybody searching for a distinctive and delightful drink and snack experience in Weyburn should visit Main Track Liquor Cafe.