Unwind and Dine: Enjoy the Best Cafe for Dinner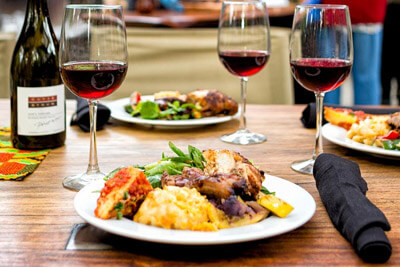 Are you sick and weary of the same old dinner options? The best cafe for dinner in town is Main Track Cafe, so don't look anywhere else.
Cozy Atmosphere:
You'll feel at home the moment you enter Main Track Cafe. Our inviting atmosphere is ideal for a leisurely dinner with friends or a special date night. Our restaurant has cozy lighting, cozy seating, and charming decor.
Tempting Dinner Menu:
We delightfully serve savory and premium food at Main Track Cafe. We have everything you're craving, whether it's a tender steak, delectable seafood, or a vegetarian dish. To ensure the quality and taste of all our dishes, we only use fresh, regional ingredients. Our tempting food makes us the best cafe for dinner in Weyburn.
Tender Drinks:
Along with our dinner menu, we also provide a variety of delectable beverages. Everyone can find something they like at our bar. For individuals who would instead not consume alcohol, we also provide non-alcoholic options.
Friendly Personnel:
Our team is helpful, courteous, and ready to help you anytime. The staff will ensure your meal at Main Track Cafe is relaxing and pleasurable.
Conclusion:
The best cafe for dinner in town is Main Track Cafe, which has a welcoming atmosphere, a delicious dinner menu, tasty drinks, and helpful service. We work hard to give our guests a memorable eating experience. So join us for supper and discover the best cafe in town.