Welcome to Main Track Cafe, Best Place for Dry Ribs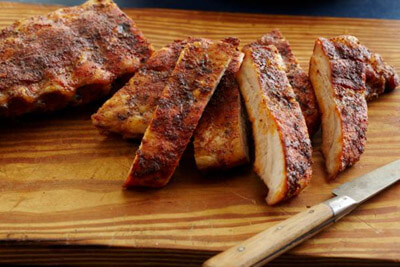 We, at Main Track Café, ensure we serve the best dry ribs to all our guests.
About Famous Dry Ribs
Dry ribs are undoubtedly the most famous food item loved by people of all age groups. This recipe is cooked so that the ribs taste juicy and flavorful. This recipe of dry ribs must taste tangy and juicy.
Recipe for Best Dry Ribs
The ribs are seasoned with dry rub. The seasoning uses a mixture of various spices, which are rubbed without any wet ingredients. However, the thick membrane has to be removed from the back of the ribs before they are seasoned and cooked. We add the best and most flavorful spices to make this dish lip-smacking.
After the seasoning is done, they are baked till they become tender. This dish is then slathered with BBQ sauce and grilled. You will fall in love with the dry ribs we serve.
Conclusion
We take all efforts to make your dining a pleasurable one. Enjoy the famous dry ribs at our cafe with your friends and family. You will surely enjoy it here as we offer a cozy ambiance and food items of the best quality ingredients. Visit us to get the best dining experience!