Visit Main Track Cafe and enjoy best Greek Chicken Souvlaki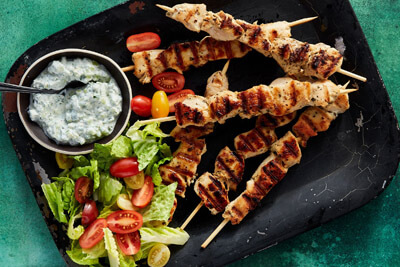 Looking for the best food joint for Greek Chicken Souvlaki? Well, then you must visit Main Track Cafe.
About Greek Chicken Souvlaki
This dish is definitely a favourite of all people. It has its origin in Greece.
Chicken Souvlaki is a Greek delicacy that is made using chicken that has been marinated using Mediterranean spices. The tender meat seasoned with Greek flavours is undoubtedly the best for your taste buds. This recipe can also be tried out with other types of meat like lamb, pork, etc.
Recipe for Chicken Souvlaki
The chicken breast pieces are marinated for some hours so that they become tender and flavourful. After removing the chicken pieces from the marinade, thread them onto the skewers and continue grilling them until they are completely cooked. We use the best blend of seasonings for cooking Greek Souvlaki so that it tastes delicious.
Conclusion
We at Main Track Cafe make sure that the best and most authentic Chicken Souvlaki is served to all our guests.
We ensure a comfortable and exclusive dining experience amidst the perfect ambiance. Visit our cafe with your friends and family to enjoy the best food items.