Welcome to Main Track Café, and Enjoy the Best Egg Benedict!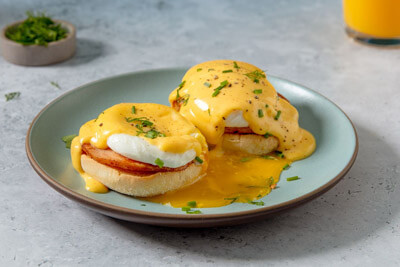 Eggs Benedict is the most common brunch item. It tastes delicious. Later, there have been several variations to this food item. We have included this item in our menu. You can give it a try!
All about Eggs Benedict
It consists of two halves of a muffin, topped with a poached egg, bacon, and hollandaise sauce. It is a classical breakfast item. People of various age groups love having it. Some also like to try the different variations of this item.
Why should you try Eggs Benedict from our Restaurant?
Our menu is meticulously designed that includes this classical breakfast item. This dish is a delicacy of our café.
We use the freshest ingredients for preparing this exclusive dish.
The traditional Hollandaise sauce is used for preparing breakfast eggs benedict to keep the authentic taste.
The warm atmosphere offers a perfect ambiance to enjoy ravishing breakfast items. We serve the best eggs benedict in town.
The item is served in a perfect way with perfectly poached eggs and bacon slices.
Conclusion
We at Main Track Café serve the best eggs benedict to all our guests. Visit our restaurant and get the best dining experience!