Experience the Best Hamburgers at Our Place, Main Track Café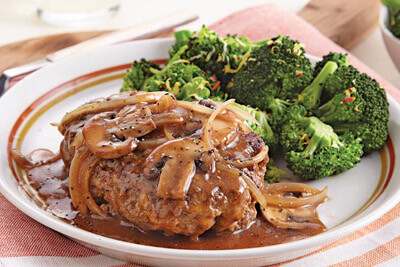 Hamburgers are very popular amongst young people. You may look for different variations of burgers. Main Track Cafe is one of the best places to visit if you are looking for the best hamburger steak.
About best Meat for Hamburgers
They are like sandwiches with a patty of minced meat between two bread slices. Hamburgers are usually served with onion or tomato slices. Lettuce, cheese, and bacon are other varieties that a hamburger may have. Condiments like ketchup or mayonnaise enhance the taste of hamburgers.
Why are our Hamburgers the Best?
We are a renowned joint serving the best hamburger steak. Here are some reasons why we are regarded as the best place for hamburgers in Weyburn.
1) We serve the Most Flavourful and Delicious Burgers
When it comes to burgers, the taste matters a lot. We take care that the right ingredients are used in the right quantity so that the burgers taste delicious. We also use the best meat for hamburgers.
2) We Take Care that the Width of the Burger is Appropriate
Burgers must be appropriately thick to taste juicy but not like meatloaves. Our chefs pay enough attention to it.
3) We use the Best Condiments and Toppings
The condiments and toppings we use in our burgers are the best and most suited for the burgers the guests order.
Conclusion
We at Main Track Cafe cordially invite you to visit our restaurant to taste our delicious hamburgers. Opt for dining here to experience the best steak for burgers!