Hello and Welcome to Main Track Cafe, Best Breakfast Spot!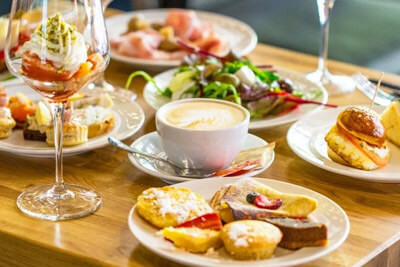 We are excited to share why we believe we are the best option for anyone looking for a tasty and filling breakfast.
Carefully Curated Breakfast Menu:
Our meticulously designed breakfast menu is one of the things that distinguishes us from other breakfast cafés in the neighborhood. A variety of delicacies created by our talented chefs are sure to satisfy any appetite. If you are looking for the best cafe for breakfast, then you have found the right place.
Classic Breakfast Dishes:
All the traditional breakfast items you know, and love are available on our morning menu, including fluffy pancakes, flawlessly poached eggs, and crispy bacon.
Commitment to Quality Ingredients:
Our dedication to utilizing only the finest, most fresh ingredients in our dishes makes Main Track Cafe the best breakfast cafe in Weyburn. When feasible, we buy our products from regional vendors, which not only helps our neighborhood but also guarantees that the food we serve is always of the best caliber.
Warm and Welcoming Atmosphere:
Our cafe is the ideal setting for a leisurely breakfast with loved ones. Everyone can find something on our cafe breakfast menu. We also have a grab-and-go menu with breakfast sandwiches, muffins, and pastries. We assure you that Main Track Cafe is the best breakfast brunch cafe in the neighborhood.
Conclusion:
Main Track Cafe is your best bet if you're looking for a breakfast cafe in Weyburn. We are the ideal location for your upcoming brunch or breakfast adventure because of our delectable menu, dedication to high-quality ingredients, and cozy atmosphere. Visit us right now to experience the difference for yourself!