Welcome to Main Track Cafe, the best lunch spot in Weyburn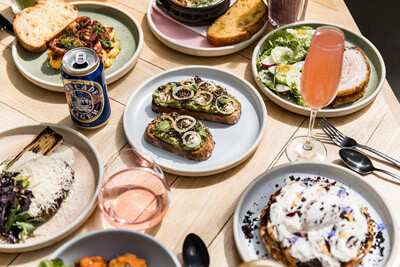 We at Main Track Cafe are incredibly proud to offer a unique dining experience in the heart of Weyburn's downtown. We specialize in lunch specialties and strive to provide the best ambiance, service, and food in the area.
Our Menu Offers Fresh and Flavorful Options for Every Taste:
To please various palates, we have a wide selection of delectable, fresh choices on our menu. We only utilize the freshest, highest-quality ingredients to ensure every dish is delicious and nourishing. Everyone can find something on our menu, including salads, wraps, soups, and sandwiches. We also have vegetarian and gluten-free options in our café to make sure that everyone may eat adequately here. We vouch for Main Track Cafe as the best lunch Cafe in Weyburn.
Our Ambiance is Welcoming and Warm:
Walking inside the Main Track Cafe, you'll notice the welcoming atmosphere. Our rustic decor, which consists of wooden tables and chairs, vintage posters, and warm lighting, creates a comfortable and relaxed atmosphere.
Conclusion, the Best Lunch Cafe in Weyburn:
We are committed to maintaining our reputation as Weyburn's best lunch cafe by providing the highest quality food, service, and ambiance to our patrons. We invite you the stop by the Main Track Cafe to find out why we are the best lunch cafe in Weyburn. Whether you're looking for a fast lunch break or a leisurely meal with friends and family, we are the go-to location for lunch break cafes in Weyburn.